Some airlines in Europe are in talks with pharmaceutical companies for covid-19 testers that deliver results within minutes to provide more flight safety for passengers travelling indoors on planes.
In this way, the companies want to regain the customers they lost during the Coronavirus outbreak and show that passenger planes are reliable for health.
Lufthansa, one of Germany's major airlines, is in talks with Swiss pharmaceutical company Roche about the issue and is trying to get the fast Covid-19 test kits ready within a month.
It was announced that coronavirus test kits would give results in minutes, just like devices that show the outcome of pregnancy, and would be applied to passengers in Haliman by paramedics. Lufthansa said it would not charge customers an extra fee because of the application and the tests would be included in ticket prices.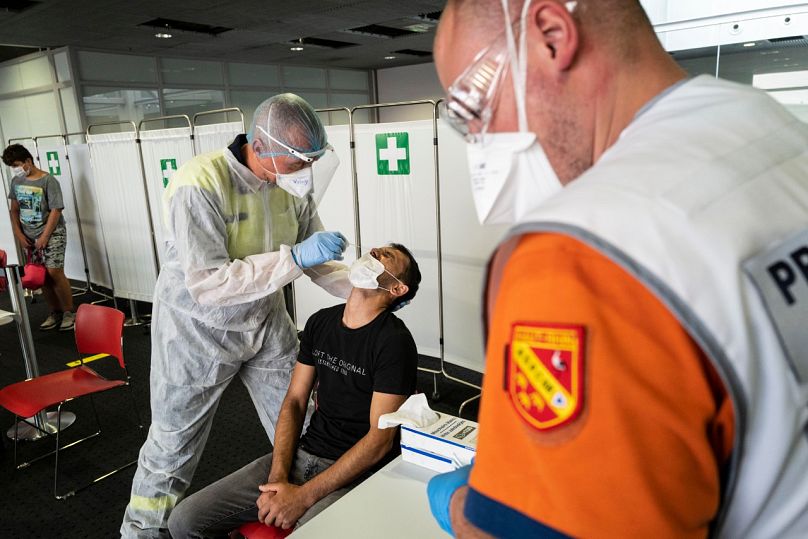 In epidemics, health officials usually perform molecular-based tests that are processed in the laboratory. Antigen tests, such as pregnancy tests, do not need machines and can give results in as little as 15 minutes.
Firms in race for antigen tests
Recently, companies such as Abbott Laboratories, Becton Dickinson & Co, Quidel Corp, Roche and South Korea-based SD Biosensor have been known to work hard to develop fast-yielding antigen test kits and to seek new patents in this field.
IATA: $ 7 test kits could be on the market soon
The International Air Transport Association (IATA), headquartered in Canada, said on Tuesday that Covid-19 test kits, which passengers can self-apply at airports, are expected to be released in the coming weeks, with the kit price averaging $ 7.
According to data from IATA, International Air Transport in 2020 fell by 92 percent compared to the same period in 2019.